There are several rules that enable adjustment of Trigger Sensitivity (Low, Medium, and High).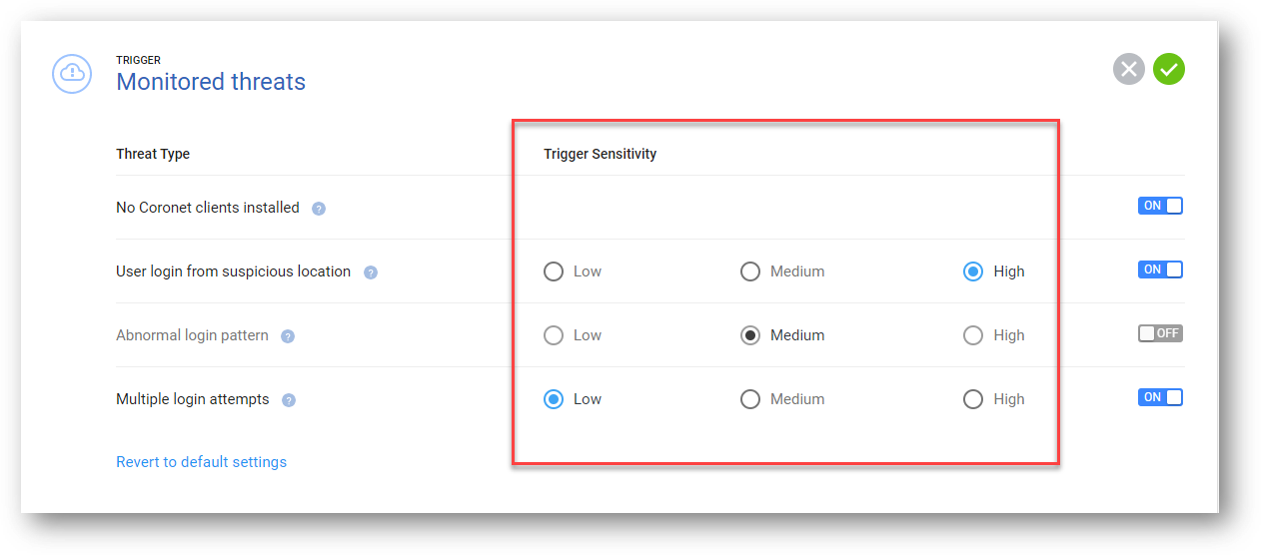 When a threat is detected, Coronet allocates it a Severity level (Low, Medium, and High).
The trigger sensitivity and the threat severity define if an event will be triggered:
| | |
| --- | --- |
| Trigger Sensitivity | Threat severities that will trigger an event |
| | |
| | |
| | |
Once triggered, the event will assume the severity of the detected threat:

"Noisy" events - You receive many events that are not imposing a real security threat. By lowering the trigger sensitivity, fewer, and greater severity events will be created.