Once a service is connected and synced with Coronet, user email addresses are imported into the Coronet console.
When a trial account is created ALL synced users are assigned a Coronet license.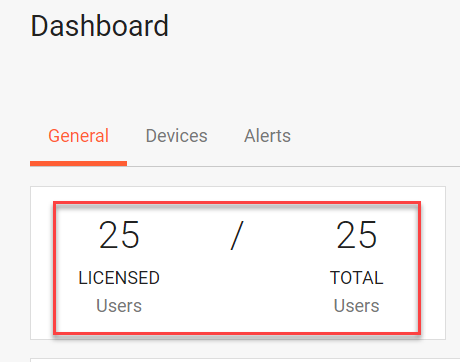 If there is a need to remove Coronet licenses to users, please follow the below steps:
1. Sign in to the Coronet Console: https://cloud.coro.net
2. From the main menu: MANAGE > Users
3. Filter/Check the users for which you require to remove a license.
Filters: It is possible to filter users/User groups/domains (i.e. #ext#, onmicrosoft.com) via the filters widget: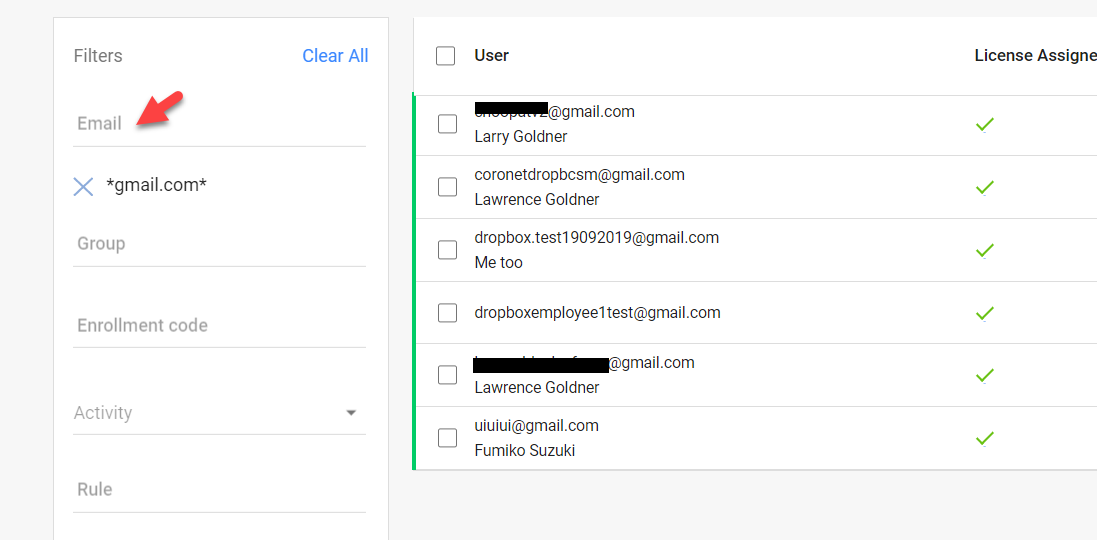 Select /Check the users you want to remove Coronet licenses from.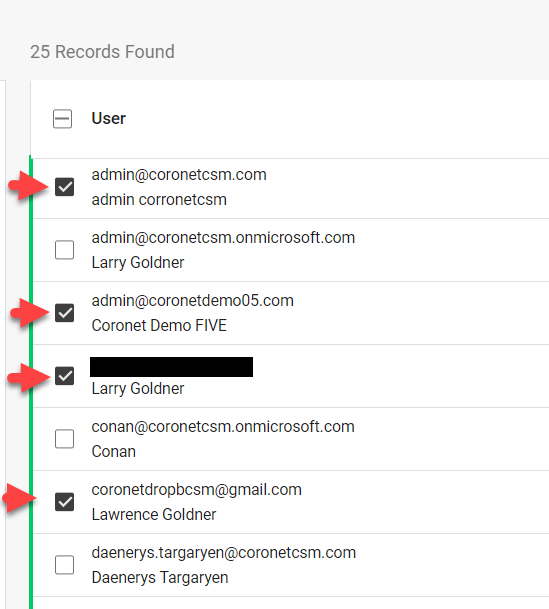 4. From the Bulk Actions button, scroll down and click on Remove user's license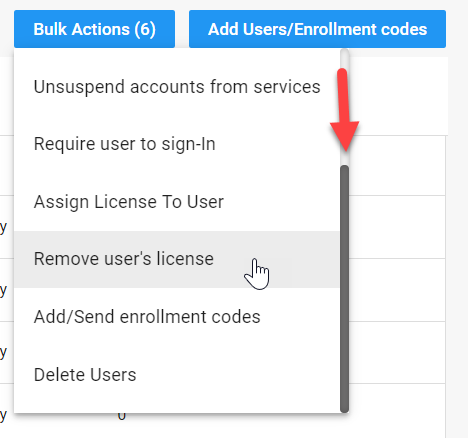 5. You will receive an alert that the Licenses have been removed.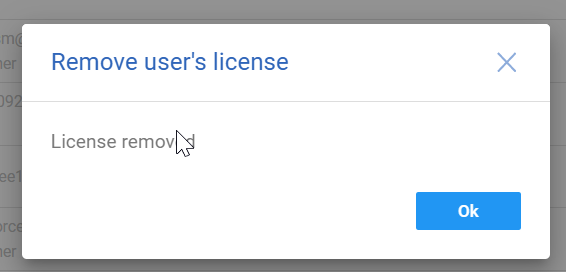 6. Unlicensed users will be greyed out and the License Assigned field unchecked.

The number of licensed users in the dashboard will update