Once you've signed up for Coro using your O365 or Google Workspace account, you can protect more SaaS services like Salesforce, Slack, Dropbox, and Box at no additional cost.
Use these steps to add protection to additional services:
1. Select the SETTINGS ICON in the top right hand corner of the dashboard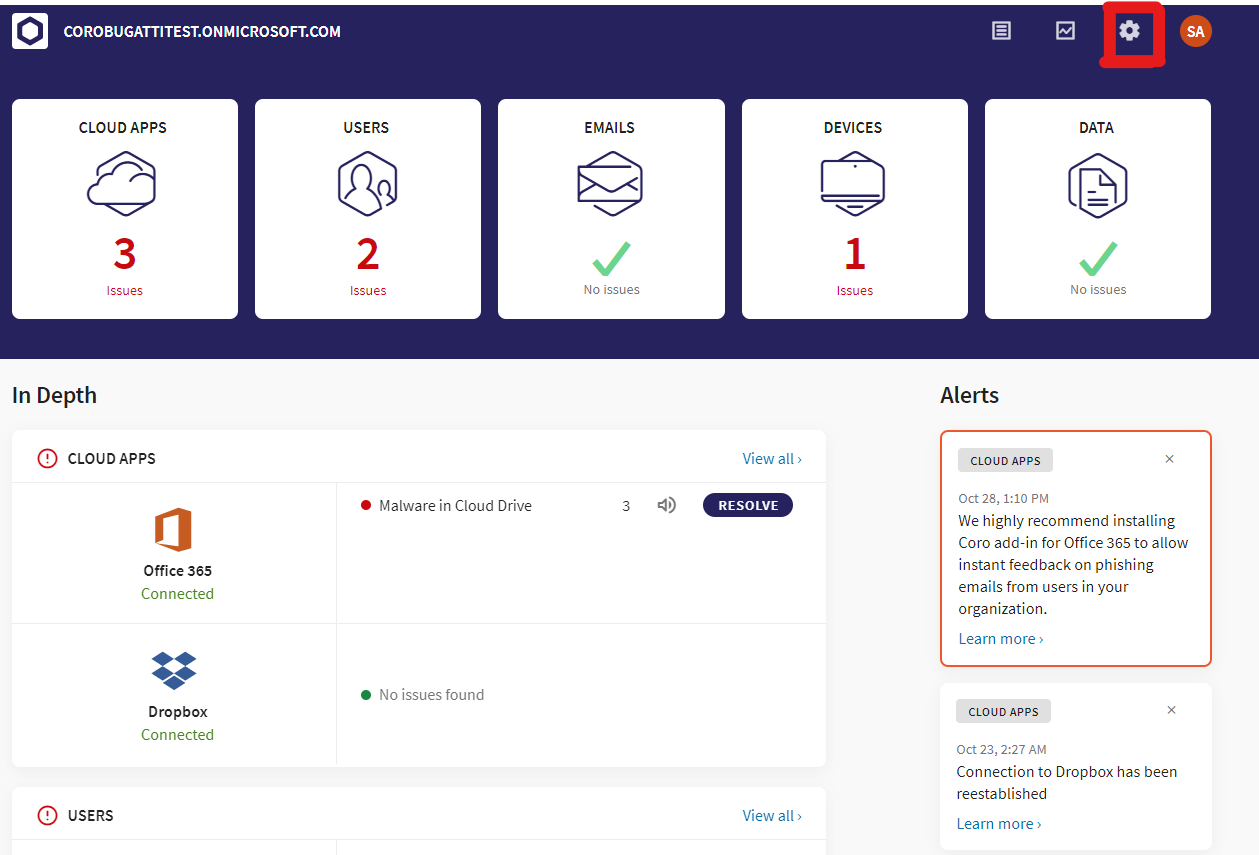 2. Select CLOUD APPLICATIONS in the control panel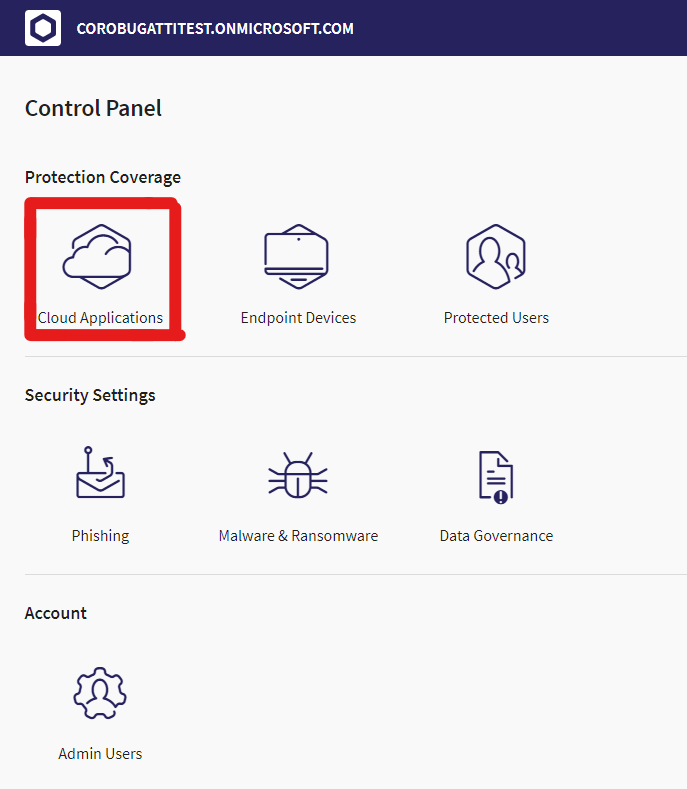 3. CONNECT the service you want to add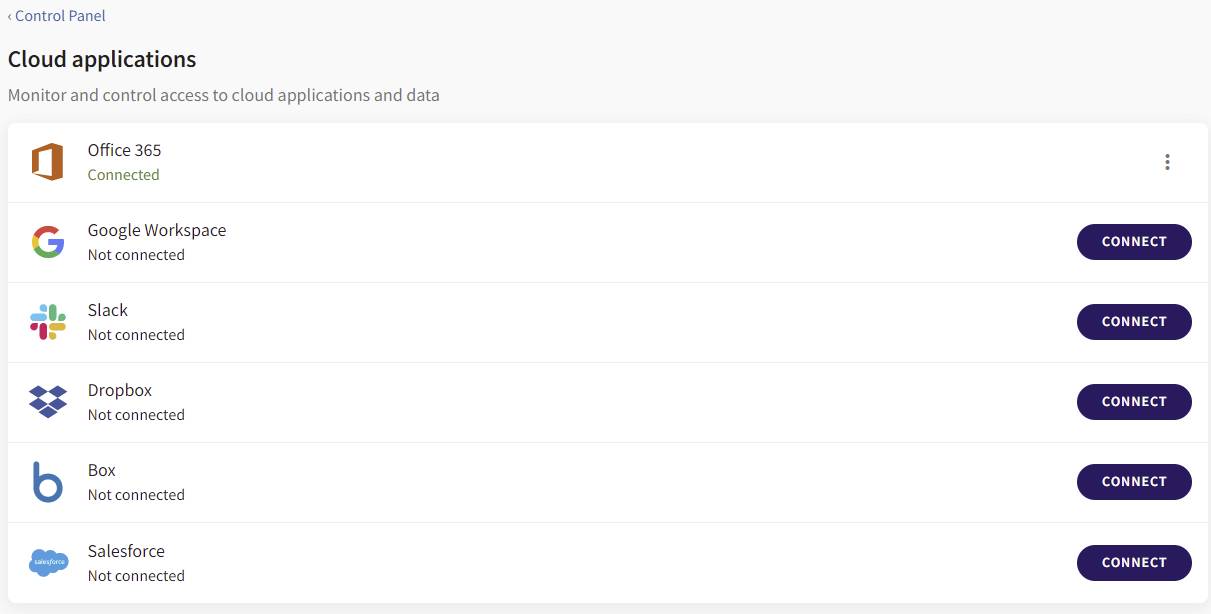 4. You will be directed to that SaaS providers authorization screen, once you select connect,
5. Enter your Admin credentials and accept the requested permissions that follow. Please note you can only add a protected service using Admin credentials.