The Coro Action Board is both informative and dynamic and is designed to support a drill-down workflow of actionable resolution of open issues.
Header
The header provides a snapshot of issues (threats or other conditions that require resolution) by threat category (cloud apps, users, email, etc.). If there are issues, you will see a numeric value. If there are no issues you will see a check mark.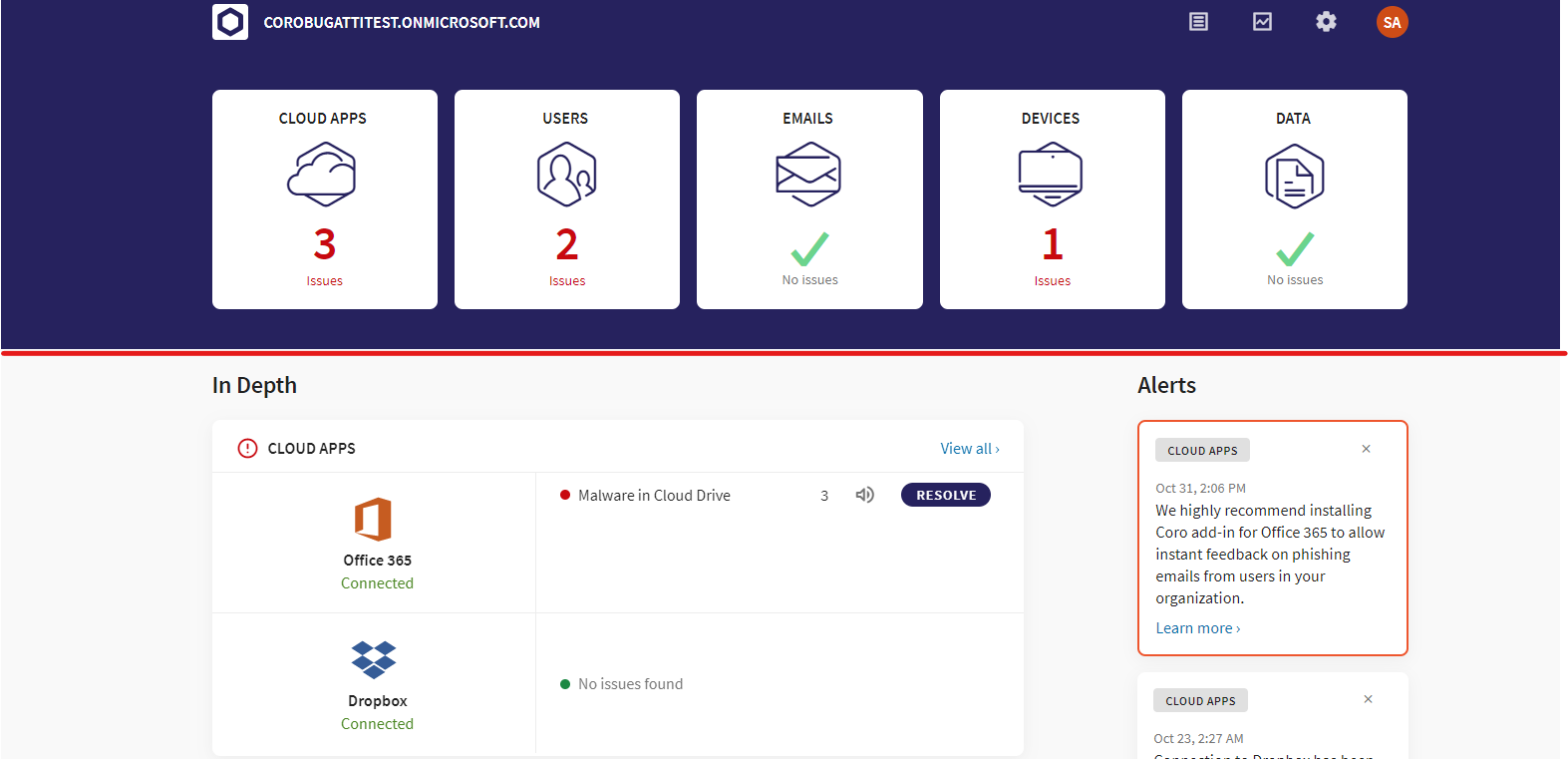 In Depth
The In Depth sections provides more information for each of the threat categories and will typically include the following information elements:
Protection status
List of issues found
Threat Count
"Mute" button (speaker icon) to allow to ignore the shown threat. Click the button again to unmute.
"Resolve" button for further drill down into the findings.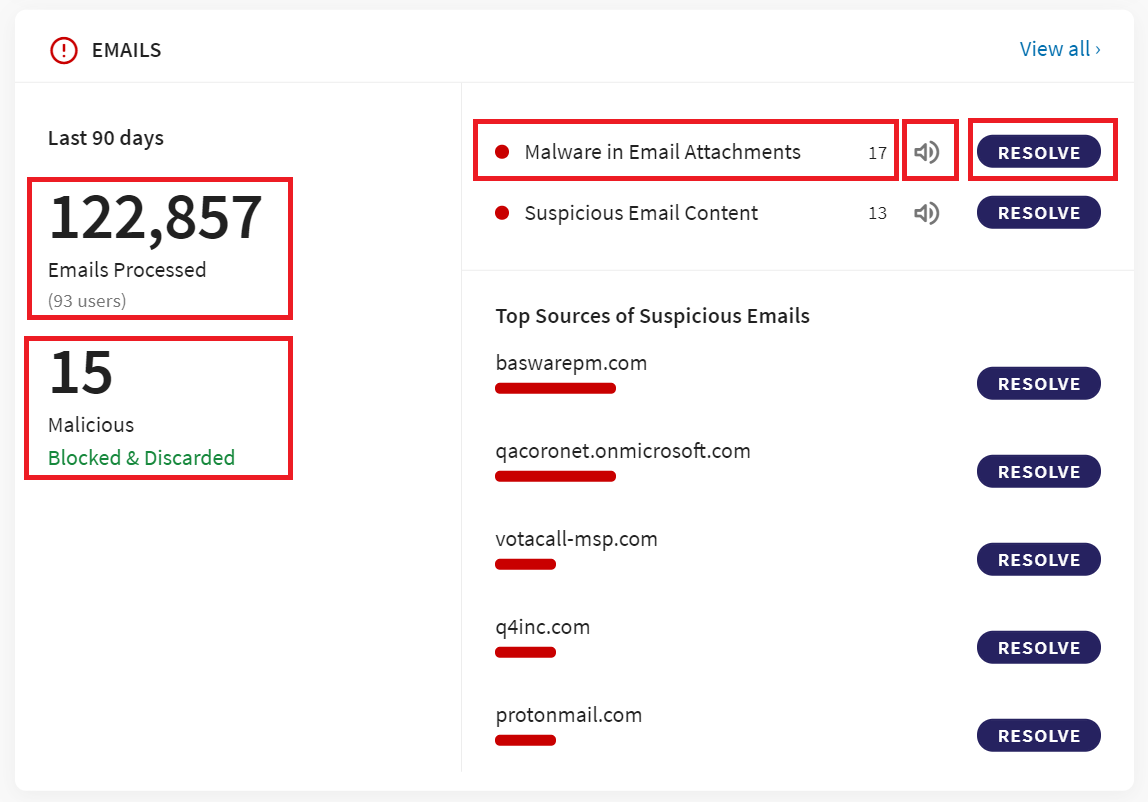 For example - the Email threat category In Depth details above show the following:
How many emails have been processed (122,857) and how many have been detected as malicious and mitigated (15)
Active Malware in Email threats (17)
Active Suspicious email content cases (13)
Top domains sending out the suspicious emails
Clicking the Resolve button will take you to the Detailed view of the findings.
Detailed views
Each threat category has its own detailed view that displays threat-related information for each found issue and for each issue provides a set of available actions to resolve it.
When relevant, you can also drill down from an issue into the list of events that are part of the issue and take actions at the event level.
An action will typically be one of the following types:
Getting more information (e.g. inspect an email, view event details, etc.)
Taking mitigation action (e.g. discard the email, suspend the user, etc.)
Blacklisting (e.g. discard all emails from this sender/domain)
Ignoring the issue (e.g. Mark as processed, approve the email, etc.)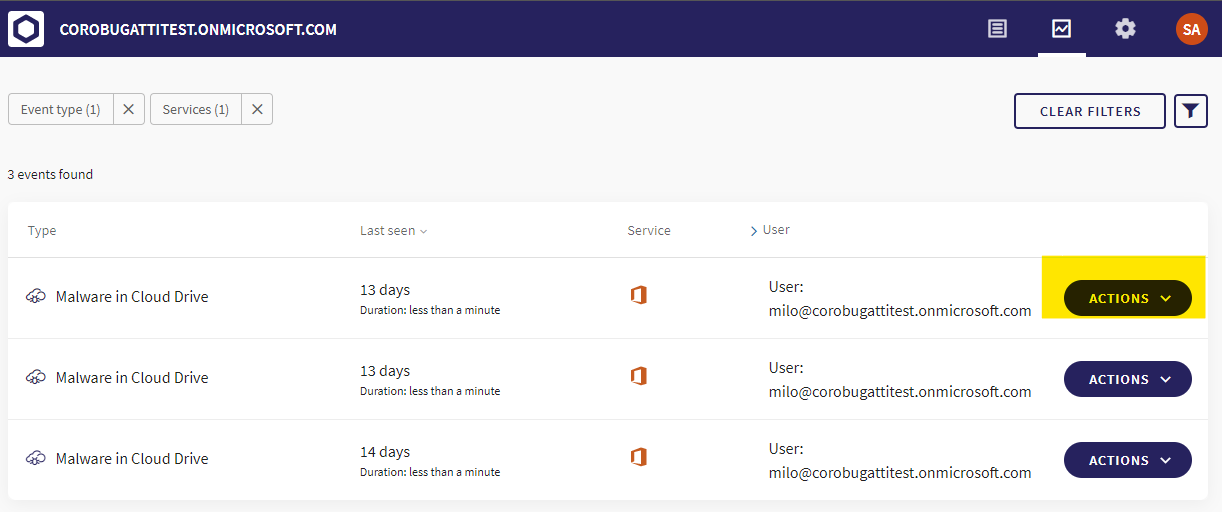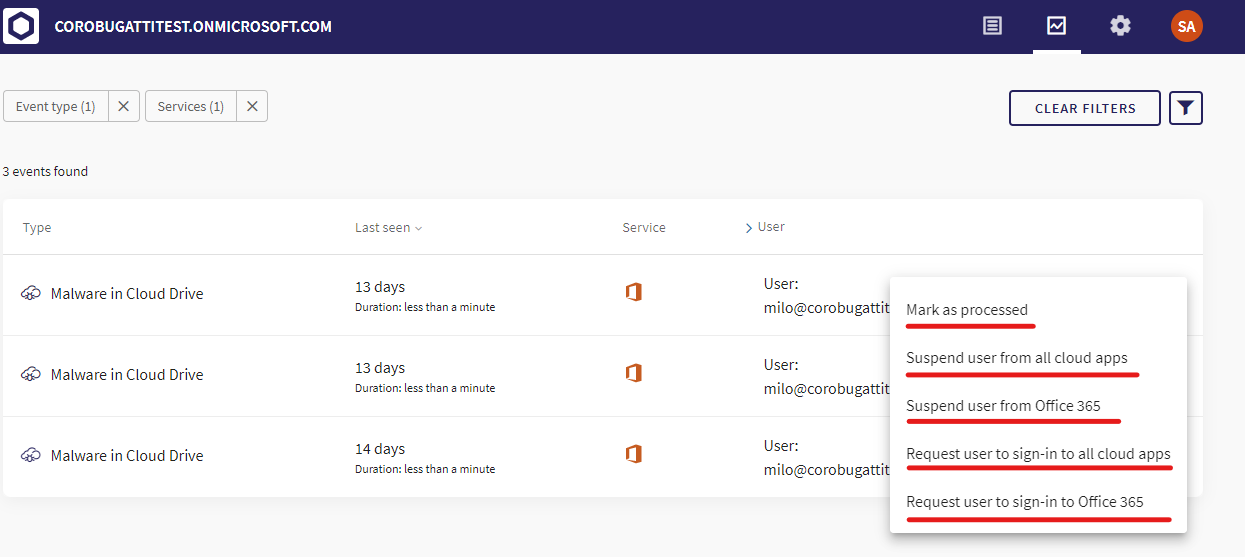 For more information on how to use the Coro Action Board, please contact support@coro.net