Easily report suspicious emails to IT administrators.
The purpose of the Coro add-on for Outlook is to allow users to report to their IT personnel on purportedly malicious emails that have been missed by the Coro protection, as well as to report on emails that have been flagged by the Coro protection yet the user believes that the flagging was wrong. The feedback provided by the users via add-on is communicated to the IT personnel that, in turn, may decide to adopt users' feedback.
To install the Outlook add-on for your users, follow these steps:
Make sure you are logged into O365 and Coro with your global admin credentials
Go to your Coro Dashboard (secure.coro.net)
You will see a link in the Messages section that sends you to Microsoft's App Source store (see picture). Alternatively, you can click here.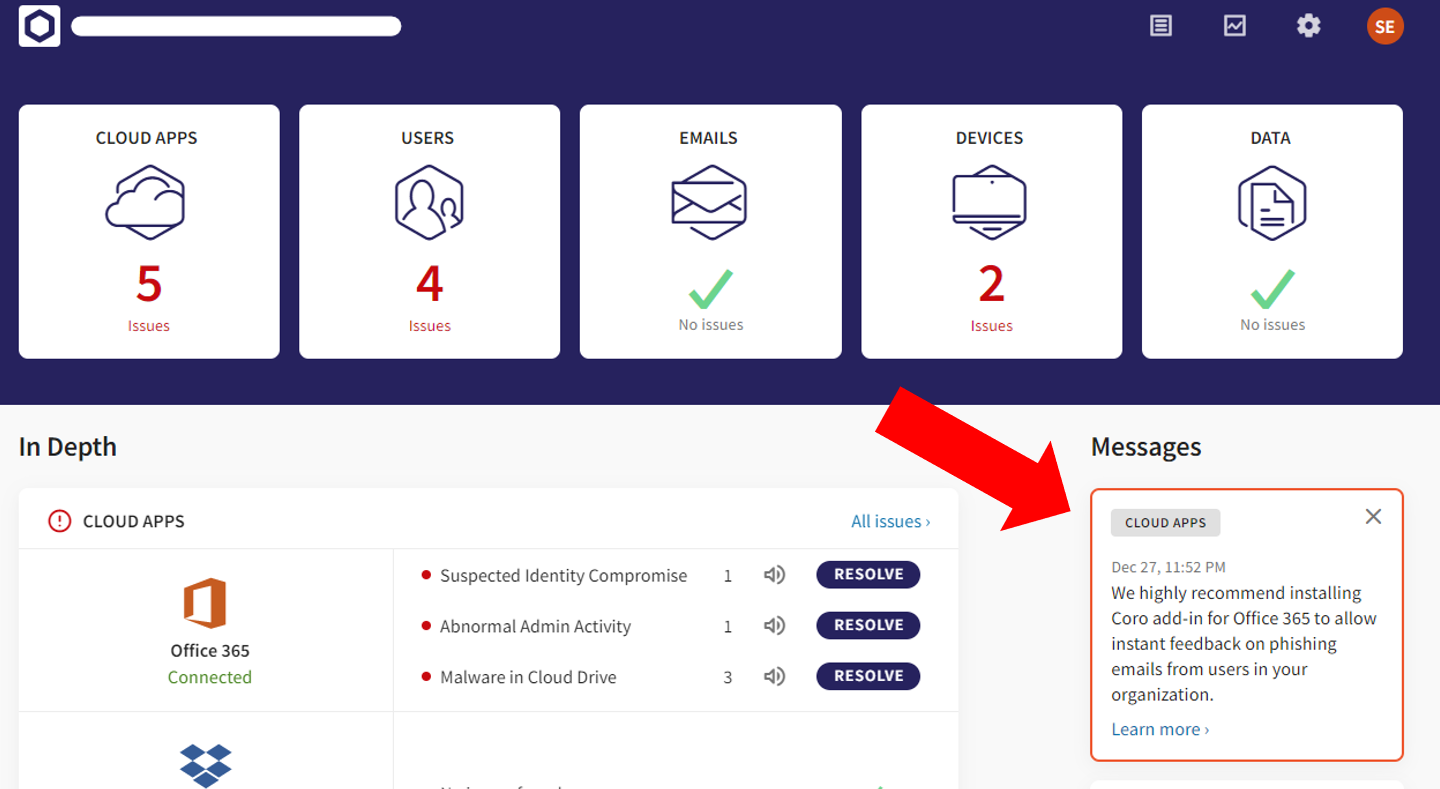 4. Install the add on from the Microsoft App Source by selecting "Get it Now"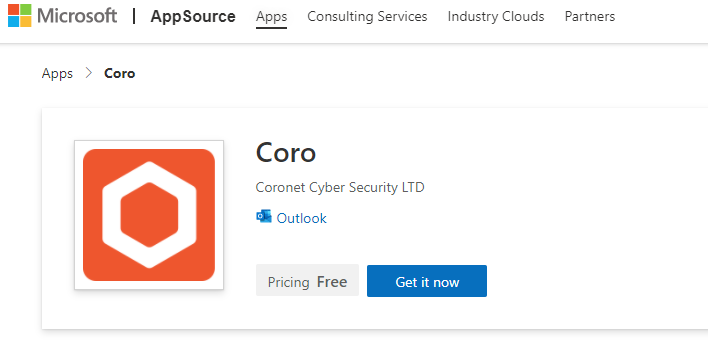 5. Accept the requested permissions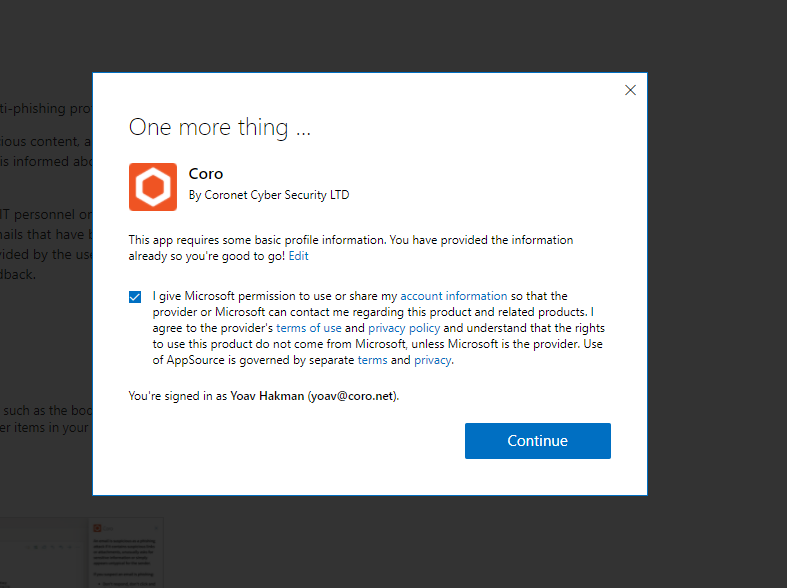 6. Once installed, you will be directed to your O365 admin panel to configure your settings. We advise that you assign the Coro add-on for the entire organization.
a.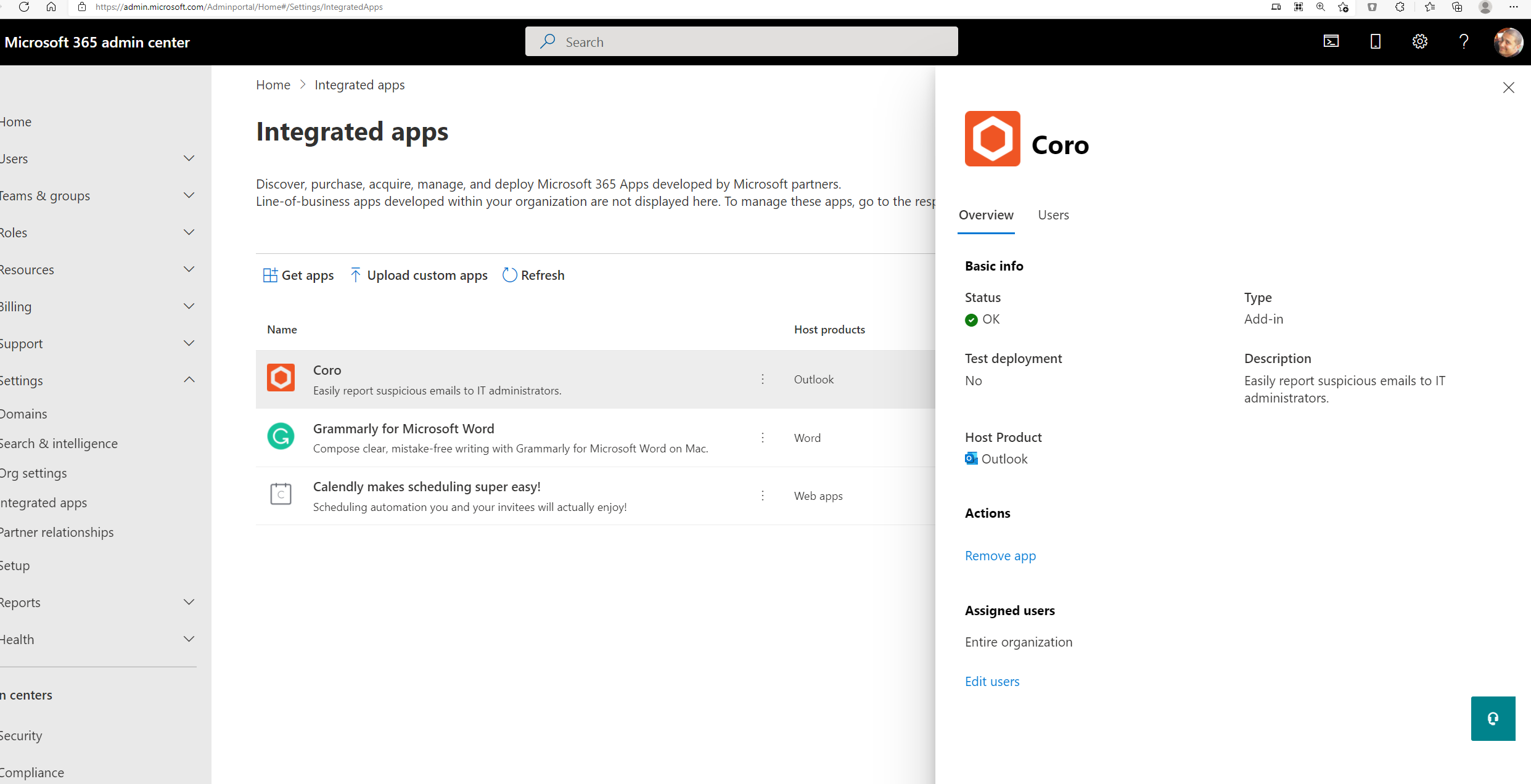 b.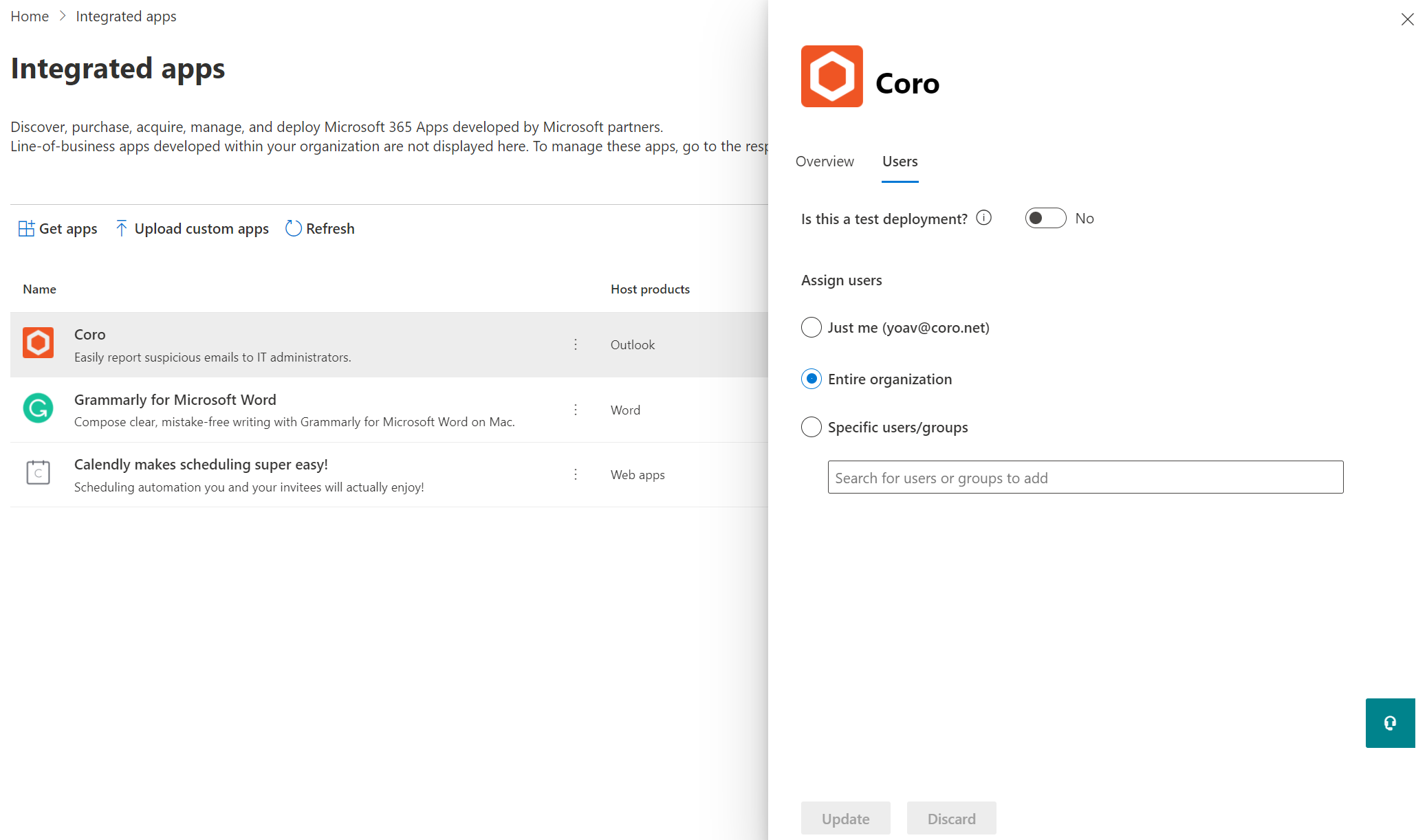 What does the Coro add-on look like for end users?
7. Users will now see the Coro icon within their Outlook App for the web and desktops.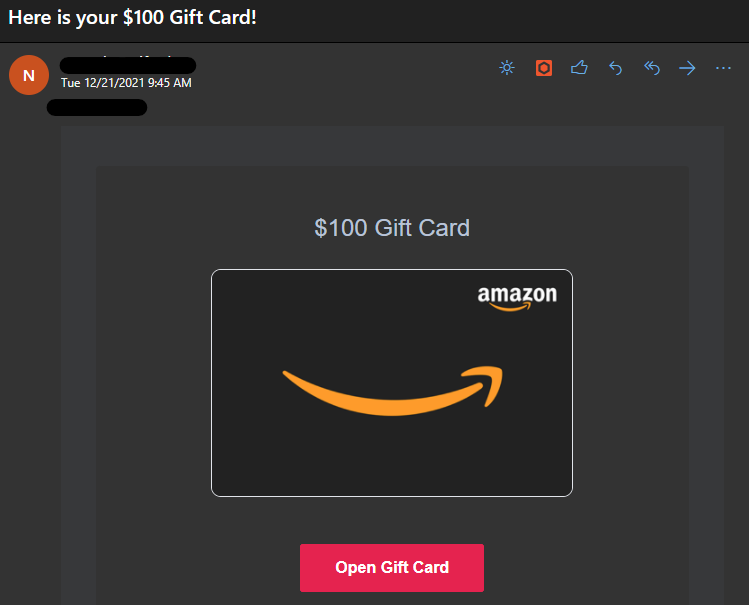 8. An instructions box pops up when the user clicks the Coro icon.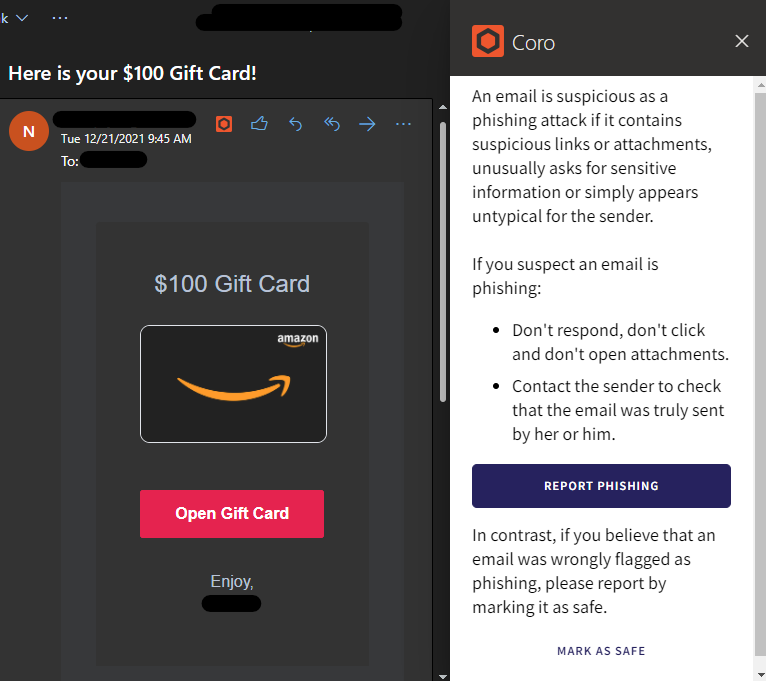 9. Your organization's users can now report phishing and/or mark emails as safe.
If you have any questions about the Coro add-on for Outlook, please contact support@coro.net