To provide you with more granular control of the notifications you get from the Coro system to suit your
specific needs, we have implemented a new mechanism which will allow each Coro console admin to select which email notifications he/she would like to receive.

To select your notification, navigate to Control Panel -> Personal menu/My account and select the New
Notifications tab: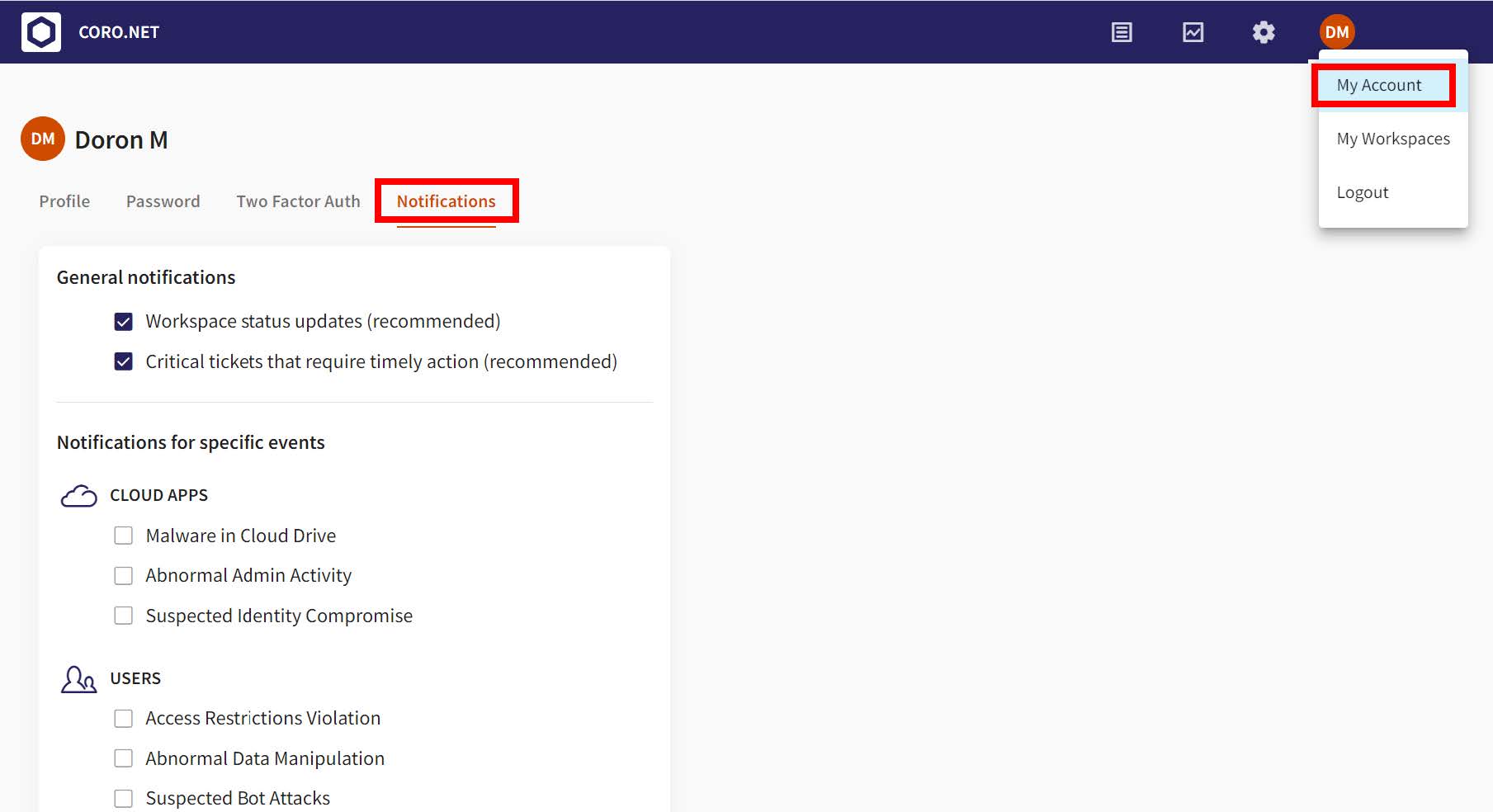 Select from several options:

You can customize your notifications in a general fashion, or more customized narrow fashion. You can choose the notifications you'd like to receive pertaining to:
Cloud Apps
Users
Email
Data
Devices
Contact support@coro.net if you have questions.