User-less clients
To help our customers' IT teams with client deployments and reduce friction, Coro does not require a user to install the endpoint client.

No activation required
Users are not required to activate the client. As all installation files are unique per customer, the
deployed Coro Endpoint Protection clients will be automatically associated with the customer's Coro
workspace.

Simplified mass-deployment
Because there is no requirement for an email, UPN or any other user identifier to install and activate the client, mass deployment of the Coro client is simple and seamless.
Note: Since the Coro client implements an anti-malware component, installations and driver updates will
require a device reboot.

Device protection
When the Coro Endpoint Protection client is installed on a device, it automatically becomes protected.
You can remove the protection from a device by navigating to the device record's menu on the Devices page:

Device list
The information provided in the Devices list will show information the client collected about the last logged-in user: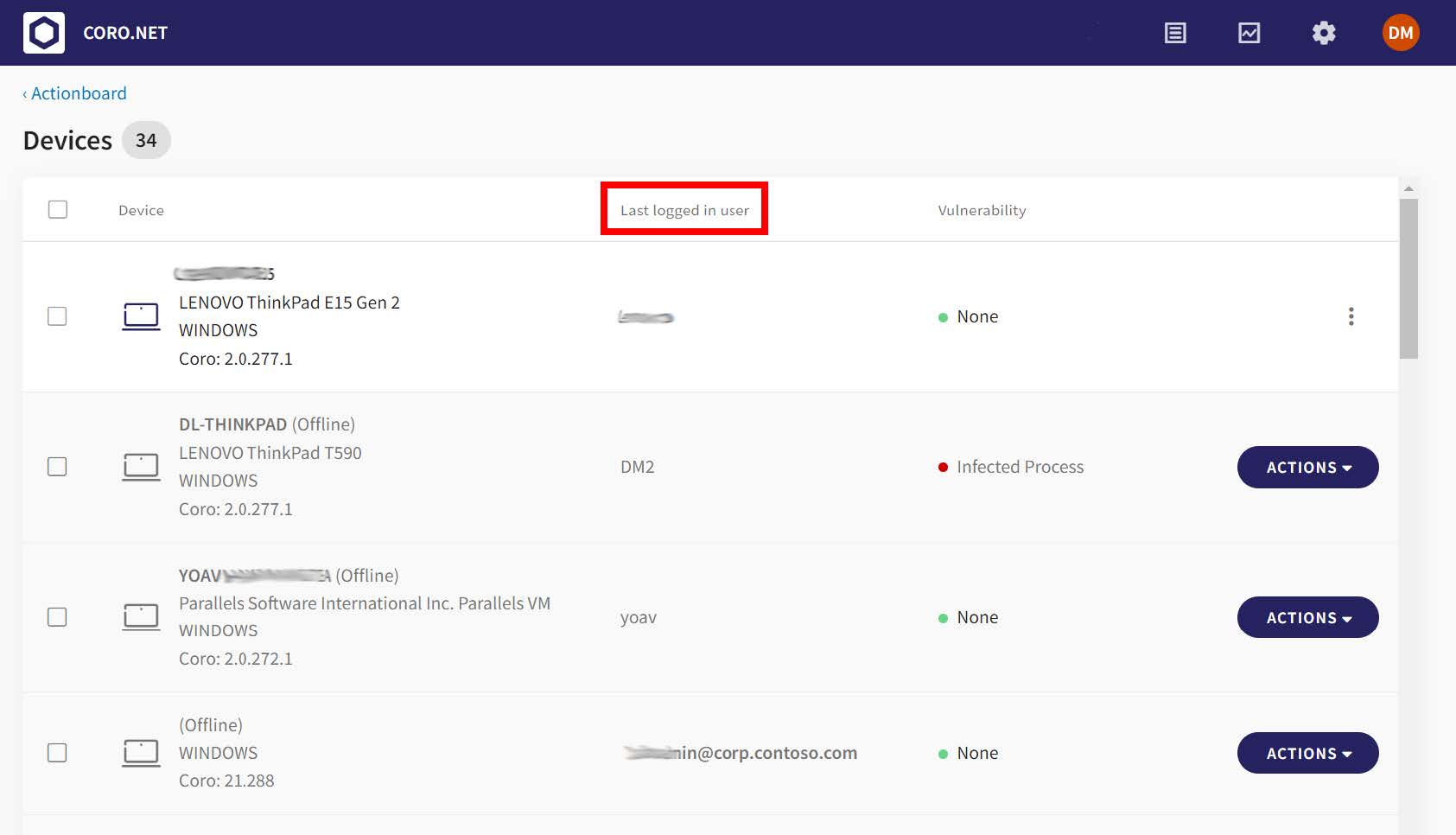 Contact support@coro.net if you have questions.