Administrators can manage endpoint agent deployment directly from the Coro Console.
Navigate to Control Panel=>Endpoint Devices and select the Agent Deployment tab. The area appears similar to the following: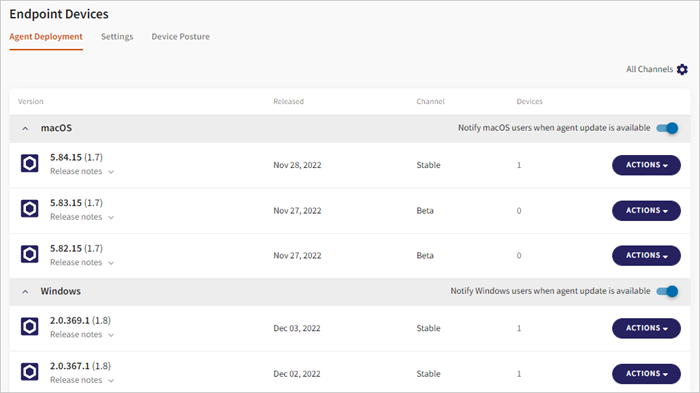 The Agent Deployment tab displays available agent versions for both Windows and macOS endpoints, including the following information:
Channel – indicates whether the version is stable or in beta
the number of devices on which the version is currently deployed
release notes describing the unique updates for each version
Endpoint configuration
Click the gear icon in the Agent Deployment window to filter all release channels or stable channels.
Select channels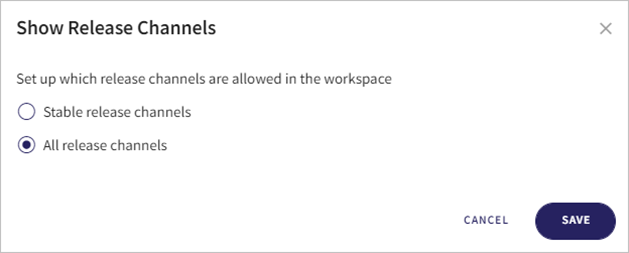 From the Actions menu for each version, you can either:
Download Coro Agent installation software, usually if you are going to mass-deploy the Coro Agent or
Get the URL to the software, usually to share with specific end users, so that they can install the Agent directly onto their devices.
To have Coro notify you of forthcoming Coro Agent updates, click the relevant button.